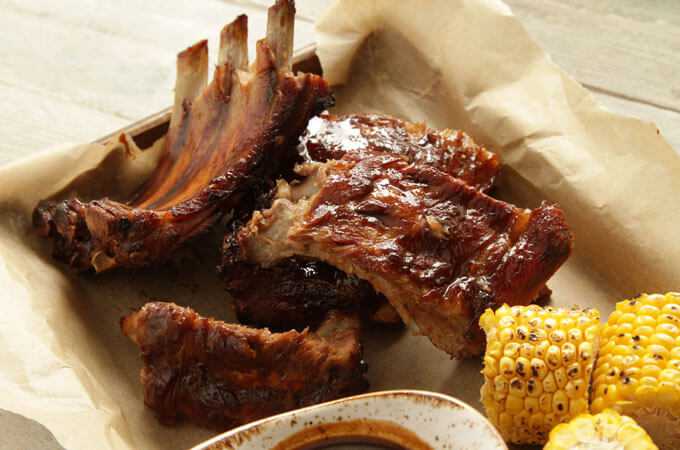 Having been unable to travel so freely throughout the pandemic, has led to consumers becoming more experimental in their food choices.
According to our research, 60% want to dine out at venues offering new and interesting cuisines, and 53% say that if they see a new cuisine on the menu, they're likely to try it. At the same time, they also want to support British food producers.
Adding more unusual spices and sauces to the tried and trusted dishes on your menu is a good way to meet both expectations. Check out the recipe using our baby back ribs – glazed with a soy chilli and served with Oliver Kay's sweetcorn 'Baby back ribs, soy chili glaze & charred sweetcorn' to add a spicy touch to a classic dish!