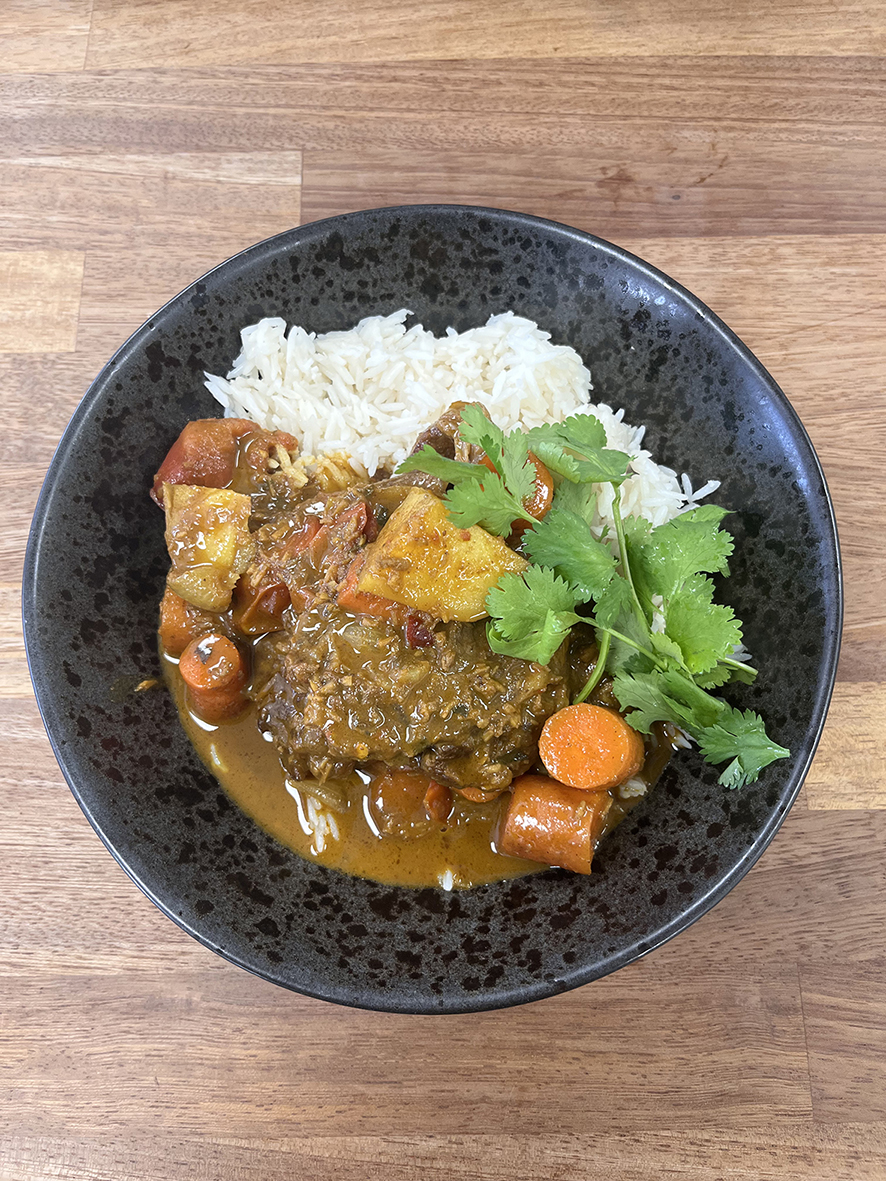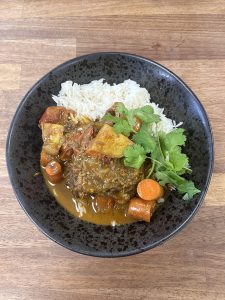 Prep time 15 – 20 minutes. Cook time : 2-3 hours or until tender. Servings: 4 portions
Ingredients
x 12 Chuck steaks
40ml Olive oil
180g White onions
180g Carrots with tops
120g Sri Lankan curry paste
800ml Coconut milk
400g Cherry vine tomatoes
400g Potato salad
20 leaves of coriander
x 4 Limes
Method
1. Remove the steak from packaging and allow to breath.
2. Heat a deep saucepan and add half the oil, seal the steaks until golden brown then remove and set to one side.
3. To the pan add the remaining oil and then sliced onions.diced carrots and cook out for 5-6 minutes.
4. Then add the paste and cook out for a further 3-4 minutes.
5. Place the steaks along with any juices into the pan and then add the coconut milk, chopped tomatoes and cover, cook for 1 hour then add 1/4 cut potatoes and continue to cook for a further 1- 11/2 hours until beef in tender. Finish with coriander and lime.
6. Serve with rice and flatbreads.