The Campbell Brothers guide to the fresh food industry's most established food and drink accreditations.
During the lead-up to Christmas and the New Year, as hospitality and foodservice establishments prepare for the busiest time of the year, it's evident that consumers prioritise getting the best value for their money when deciding where and how frequently they will dine and drink during this festive season.
Research by Bidfood and 3Gem found that 57% of consumers said that price would be the most important factor in their decision making, compared to 47% who said quality is the key decider.
When creating menus, operators can provide high-quality offerings at reasonable prices by partnering with established accreditation programs that cover all aspects of the menu. Recognised logos or accreditations offer a simple means of assuring customers of the quality, sustainability, and origin of the products.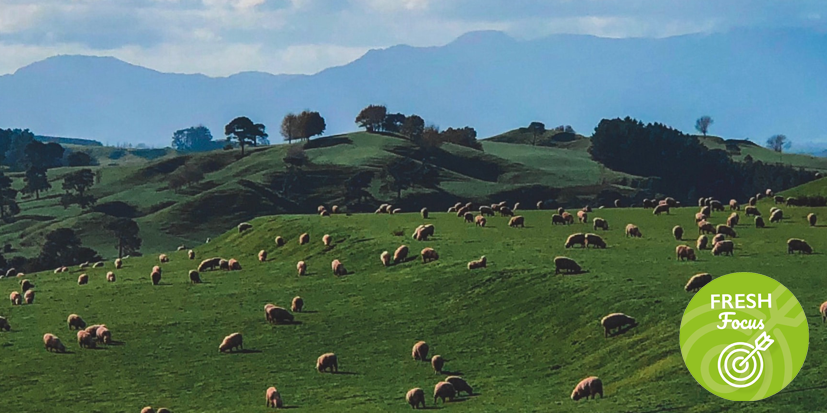 To help businesses navigate the various available schemes, here's a comprehensive guide to some of the commonly used food certifications in the meat industry.  
Red Tractor : The Red Tractor logo is found on British food and drink products that have been certified to its high standards. The Red Tractor logo can only be used on food that has been produced, transported, stored and packed to Red Tractor standards and licensing rules, and covers more types of food than any other scheme. The standards across all farming sectors, such as chicken, dairy or vegetables, have been agreed by a panel of experts to ensure that they are as robust as possible. We supply a wide range of Red Tractor meats directly to chefs and caterers and our friends over at Oliver Kay have an incredible range of Red Tractor diary available to purchase.
Quality Meat Scotland : QMS is responsible for helping the Scottish red meat sector improve its efficiency and profitability, and maximise its contribution to Scotland's economy. Our North site in Bonnyrigg, Scotland is QMS assured, providing a provenance guarantee.
Farm Assured Welsh Livestock : The FAWL Beef and Lamb scheme is operated by Welsh Lamb and Beef Producers Ltd., a cooperative of over 7000 Welsh farmers. The scheme provides assurance of farm standards in Wales.
Northern Ireland Farm Quality Assurance Scheme : NIFQA provides high standards for farmed meat in Northern Ireland, taking in food safety, animal welfare, and care for the environment.
Soil Association : Any food product sold as organic in the UK must comply with organic regulation requirements written into a set of standards. Organic certification is a requirement to demonstrate a product or operation has met these legal standards. The Soil Association symbol is a recognised mark of organic certification internationally, and organic standards apply to all aspects of organic manufacturing and production, storage and sales. It's worth noting that some other regions of the world, such as the US and EU, recognise different organic standards to the UK, when it comes to wine.
'Halal Food Authority : HFA is an independent, voluntary non-profit organisation, and the trading arm of the Halal Food Foundation charity. HFA is involved in the supervision, inspection, audit, certification, and compliance of halal principles and practices in the UK food and beverages industry and certifies suppliers accordingly. You can purchase a vast range of Halal certified products from both Campbell Brothers sites in both London, and Scotland.
Food For Life : Food for Life is a Soil Association programme designed to encourage making good food the easy choice for everyone. Food for Life works with schools, hospitals and care homes, helping them build knowledge and skills about healthy eating. At Campbell Brothers, we regularly undergo audits for customers requiring Food for Life accreditation.
BRC : The BRC (British Retail Consortium) Global Standard for Food Safety is the leading audit scheme in this field. It provides a robust Food Safety Programme (HACCP) and Quality Management system, good manufacturing processes, and traceability and transparency in the supply chain, both of our sites in Scotland and London, as well as our fresh brand partners, Direct Seafoods and Oliver Kay produce hold certification to this standard, to provide assurance of our commitment to food safety and quality.
AHDB : The Agriculture and Horticulture Development Board (AHDB) is a UK government-sponsored organization that supports the agriculture and horticulture industries. It provides research, information, and promotional activities to help improve productivity, sustainability, and competitiveness in these sectors. AHDB covers a wide range of agricultural products, from meat and dairy to cereals and horticultural crops. It collaborates with industry stakeholders, farmers, and businesses to develop and share knowledge, best practices, and innovations to benefit the UK's agriculture and horticulture sectors.
There are also local and regional food quality, award and assurance schemes around the UK, which can help to promote menus to customers looking to support local food producers when they eat out.
Need support to offer menus that meet customer expectations of both quality and value? Speak to the specialist advisers at Campbell Brothers.
Follow us on social media for regular updates on Instagram, LinkedIn, Twitter and Facebook