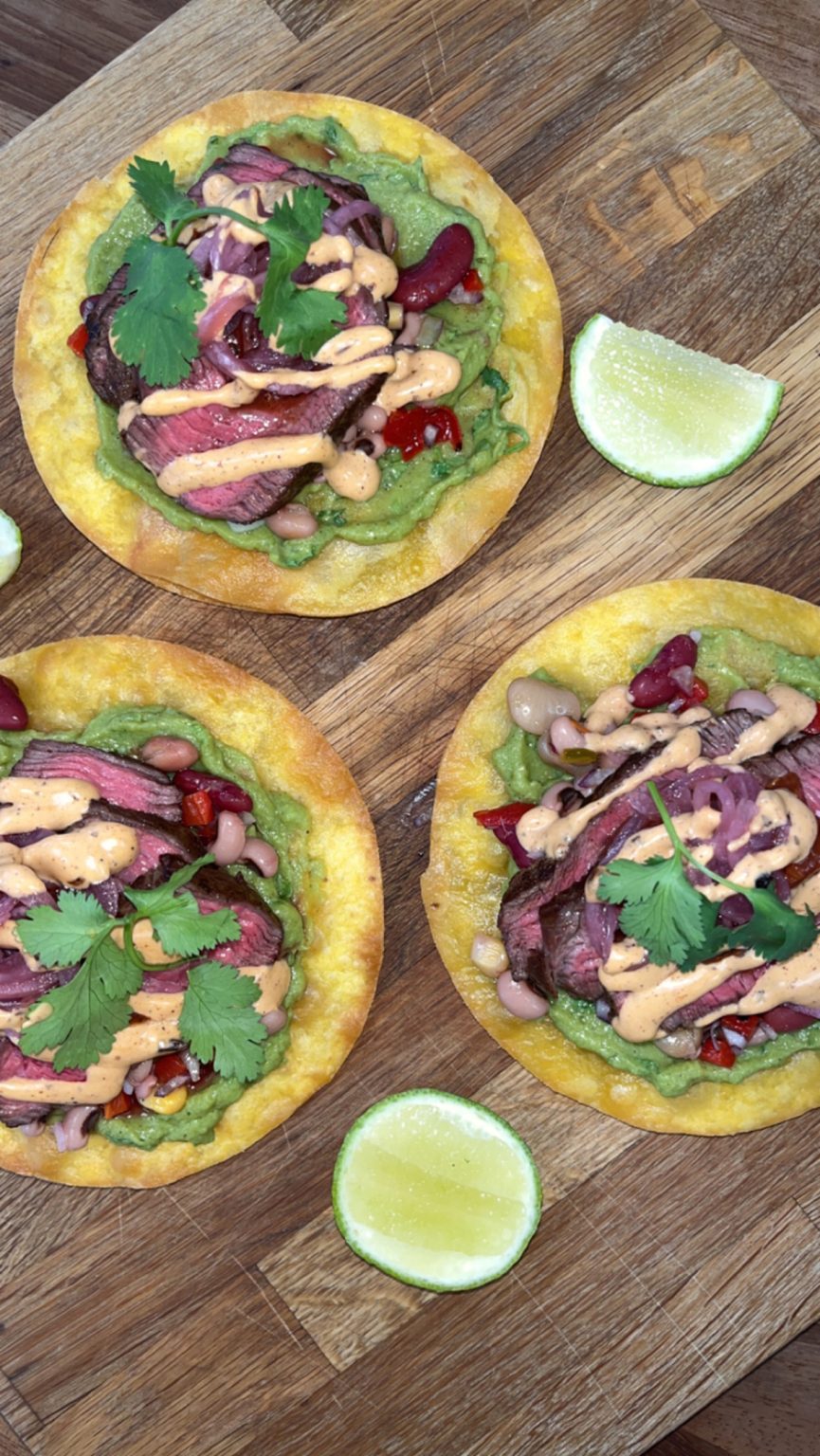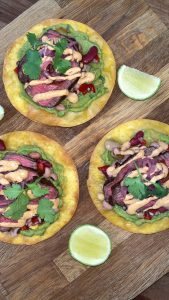 Prep time & cook time: 15 to 20 minutes. Servings:  1 or 2 portions ( dependant on steak size)
Ingredients
x 20 Tortilla
x 5 227gm Rump steak
800g Mixed bean salad
50g Red onion
30g Green jalapeno peppers
15g Coriander
80g Red pimentos
x 2 Lime loose pack
30ml Pure olive oil
140ml Mayonnaise
180ml Salsa
150ml Red onion
10g Micro coriander
Method
1. Deep fry the tortilla until crispy and golden – set to one side to drain.
2. Remove the steak from packaging and allow to breath. Pan roast in a little oil and finish with butter , rosemary and seasoning, rest before carving.
3. Drain the beans and add finely diced red onion, chopped jalapeno's, chopped coriander, diced red pimentos, zest and juice from 2 limes and olive oil.
4. Top the tostada with the bean salad , sliced steak , chipotle sauce, salsa, pickled red onions and micro coriander.
5. Serve with lime wedges if required.