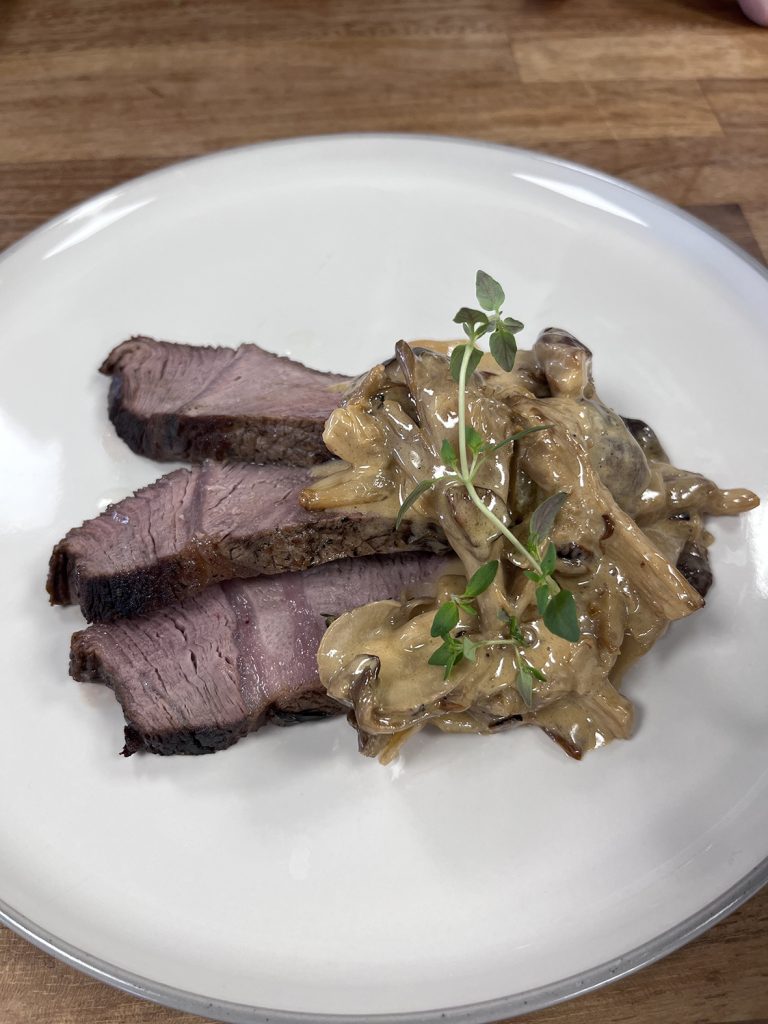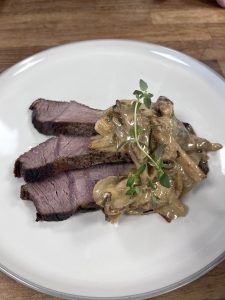 Prep time: 15 to 20 minutes. Cook time: Dependant on steak and how it is requested. Servings: 2 people.
Ingredients
1 x 1.2kg Tomahawk steak
30g Salted butter
120g Banana shallots
500 Wild mushroom mix
20ml White truffle oil
300g Veal jus
2g Thyme
650ml Double cream
1g Bay leaves
Method
1. Set the oven for 42c, then place the tomahawk steak onto a wire rack over an oven tray. Set the probe to 42c and insert into the thickest part – cook until temperature is reached then sear on solid top or chargrill allow to rest before carving.